La machine qui enseignait des airs aux oiseaux
Le Musée d'art contemporain de Montréal, Montreal, Canada
February 10 - April 25, 2021
Curator: Mark Lanctôt and François LeTourneux

The Eroding Garden, 2019
Copper (Canadian pennies), glass enamel, stainless steel, plaster, 24k gold leaf, hand forged steel, porcelain
Installation view at Musée d'art contemporain de Montréal
Photograph by Yen-Chao Lin
The Eroding Garden is a critical inquiry of intuition, power and ethics, where dowsing is used as a creative methodology, and an alternative technology for land, water and colonial history remediation.
Dowsing or 'water witching' refers to the practice of using a forked stick, metal rods, pendulum, or similar device to locate underground water, minerals, sites, information, or other hidden and lost substances. Scrutinized by science and religion, dowsing has long been a subject of discussion and controversy. Its first known practice can be traced back to the cave paintings of Atlas Mountains in North Africa, and was known to people around the world. In ancient China, water divining is known as ''seeking the dragon flow with the claw of the dragon." In the mid-1600s under the Inquisition, dowsing was associated with witchcraft, although it was still tolerated and practiced by many Christian farming communities. A double-edged sword, dowsing is also used by the petroleum industry to locate oil wells, mining companies for ore, as well as the US army in Korea and Vietnam to find tunnels and food caches.
The relationship between dowsing and Anthropocene is complex. In Geontologies: A Requiem to Late Liberalism , anthropologist and critical theorist Elizabeth A. Povinelli challenges the distinction between the geochemistry of earth and the biochemistry of life. In present day Canadian postcolonial ecology, where human intervention has left indelible traces, and where strategies of power are designed to protect open markets as methods of conserving liberal governance and the accumulation of wealth for dominant classes and social groups, the force of the particular life and nonlife arrangement of capitalism has begun to affect all other biological, geological, and meteorological forms.
Working with porcelain, glass enamel, Canadian copper pennies and steel, The Eroding Garden contains three sculptural components, each one is an ode to the inert kingdom of clay, minerals and chemistry, and their ties to the realm of the spirits.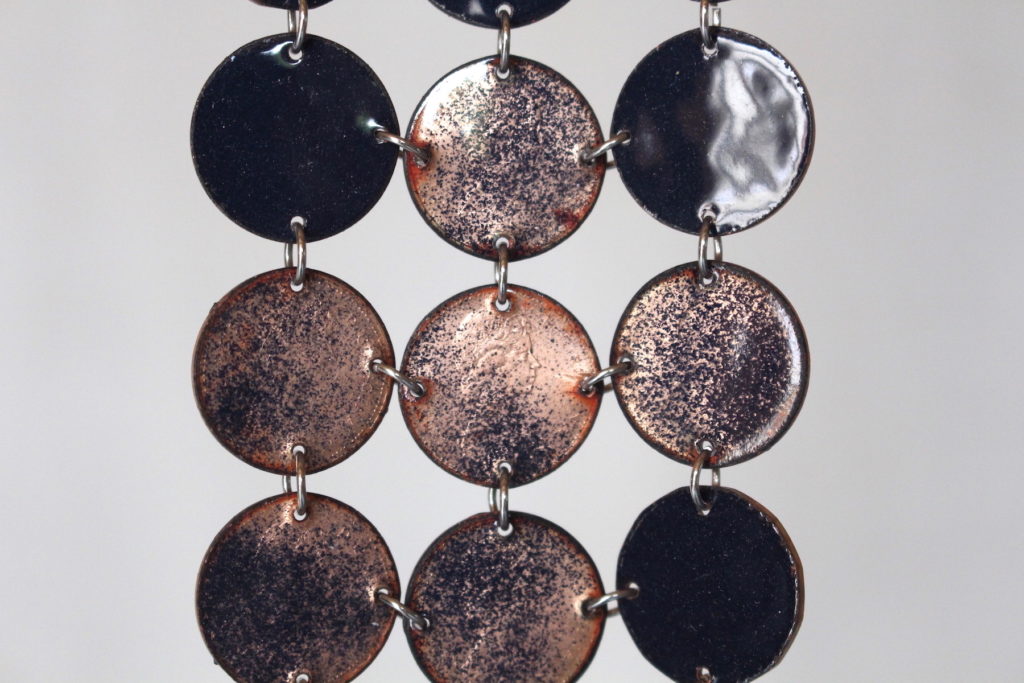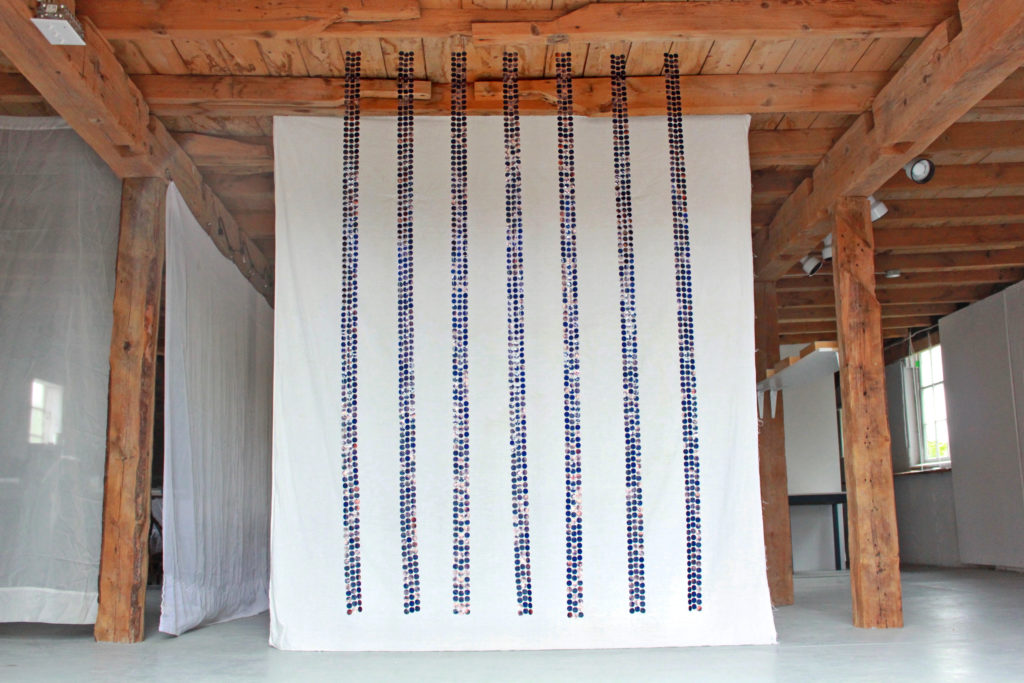 Installation view at Adélard, Frelighsburg
Photograph by Yen-Chao Lin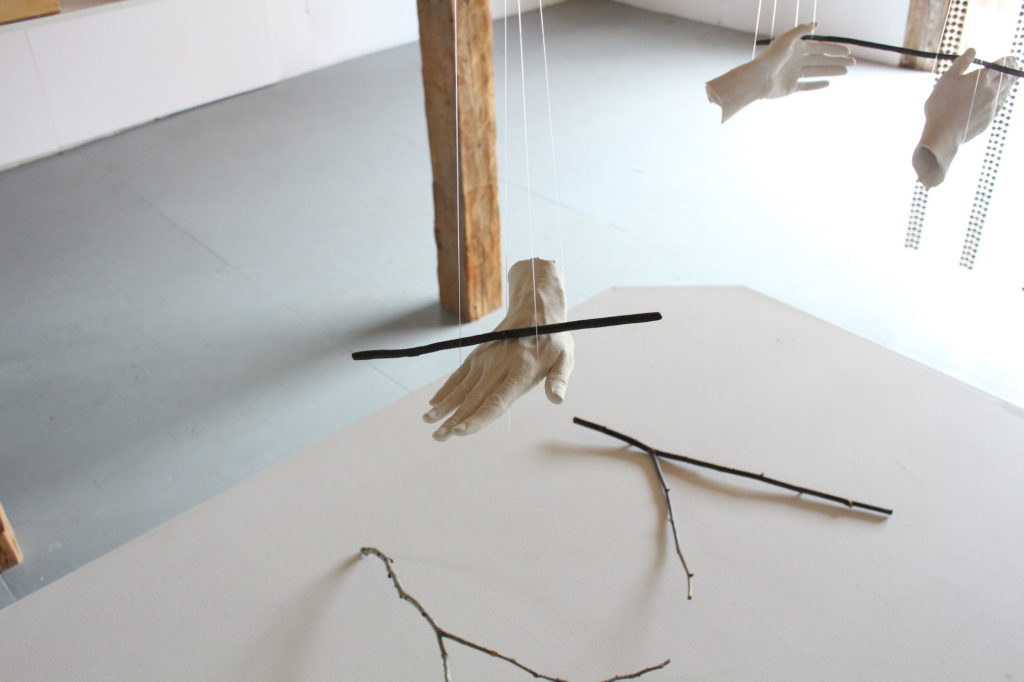 Installation view at Adélard, Frelighsburg
Photograph by Yen-Chao Lin